Show notes
Long-time readers of Dividend Cafe know that the real intent of this weekly commentary is to delve into the macroeconomic – the big picture – the high-level stuff that impacts investor decisions and behavior. Today in honor of the obsession over Jerome Powell's speech at Jackson Hole (being delivered shortly after I hit "submit" on this commentary), I want to talk not an iota about the Fed, monetary policy, or really any aspect of macroeconomics.
Rather, I want to actually dive into a question that is hyper-practical – more micro than macro – and that is when to sell a stock. I was in the process of answering a question about this topic for the Ask David section of The DC Today when I realized it really warranted the full Dividend Cafe treatment.
So here we are – a Fed-free Dividend Cafe dedicated to the ever-practical issue of sell discipline. We'll discuss Jackson Hole in Monday's DC Today (only because I have to), but for today let's talk about how dividend growth equity investors like ourselves think about the right time to sell a stock. Let's jump into the Dividend Cafe …
Links mentioned in this episode: DividendCafe.com TheBahnsenGroup.com
Hosts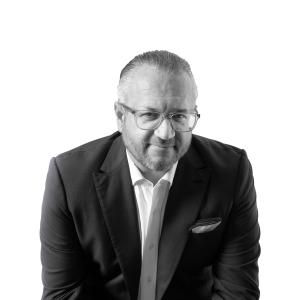 David Bahnsen
David is the Founder, Managing Partner, and the Chief Investment Officer of The Bahnsen Group.
View episodes
Guests