Show notes
The effort to meet face to face with leading money managers, hedge funds, macroeconomic analysts, and other such "life of the party" luminaries began in 2006. Of course, back then I was overseeing just $100 million of client assets and busily deciding if I was going to move my business at UBS to either Bear Stearns or to Morgan Stanley (yes, that was a real dilemma I once faced; I'd say the angels aided me in my decision). But I had very limited access, basically no clout, and asset management firms that were perplexed by an advisor's desire to do such intense due diligence.
"Your firm has told you these managers are good. Isn't that good enough?"
"Your firm likes our fund. Why do you need to meet the managers?"
My stubborn insistence on actually creating my own process, on doing much deeper dives than the average advisor does, paid off in big ways for me. But I quickly found out that the "payoff" was not merely in how I was able to better vet products and solutions used on behalf of my clients. These meetings became a source of transformative learning for me in my career as an investment professional.
This week's Dividend Cafe is not about the trip down memory lane, unless by memory lane you mean the last five days. But Brian Szytel and Deiya Pernas have once again joined me for over a dozen face-to-face meetings with stellar investment professionals, and we do so in a time where great questions exist about the current market cycle. About geopolitics. About China. About the Fed. About risk asset valuations. About societal stability.
So jump on into this week's Dividend Cafe, and get a glimpse into what we learned this week. The results may or may not shock you, but they will not bore you.
Links mentioned in this episode: DividendCafe.com TheBahnsenGroup.com
Hosts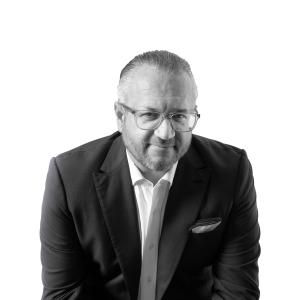 David Bahnsen
David is the Founder, Managing Partner, and the Chief Investment Officer of The Bahnsen Group.
View episodes
Guests