Show notes
I telegraphed last week a special Dividend Cafe on energy today, and I reiterated that plan several times in DC Today this last week. But as I began pulling it all together in my hotel room here in Washington D.C. at 4:00 this morning, it occurred to me that we appear to be living through a market doing much of what I have been talking about for a very long time, and that I have an obligation to make Dividend Cafe as current and relevant as possible. The treatment on the Energy sector I want to present must be written, but it can wait one more week. That topic is no less significant, but from a timeliness standpoint, the market events of the week (and really of all 2022 thus far) provide a golden opportunity to reinforce some more practical investment lessons right now.
As a general rule I do not like the idea of making Dividend Cafe a weekly response to headlines or market circumstances, and have mostly avoided doing so for quite some time now. But this week's Dividend Cafe is not a mere "this week in markets" play. Rather, I want to use the obviously predominant story in financial markets to illuminate a few key elements of our thinking at The Bahnsen Group. In other words, the inspiration is some current market action, but the lesson is far, far more evergreen.
And I think it is going to really surprise you.
So jump on in to the Dividend Cafe …
Links mentioned in this episode: DividendCafe.com TheBahnsenGroup.com
Hosts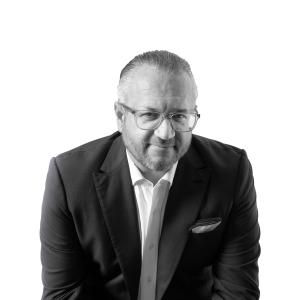 David Bahnsen
David is the Founder, Managing Partner, and the Chief Investment Officer of The Bahnsen Group.
View episodes
Guests