Show notes
I got a lot of feedback on the special "China edition" Dividend Cafe two weeks ago, but I promised a lot more to come on the subject, and that is what we have today. I don't only want to walk through various perspectives on Chinese investment, but really want to make sense of what much of this means for hemispheric changes taking place in global monetary realities. There is a tremendous investment relevance to all of this, and that will be just as true for anyone who never buys a dollar of Chinese stocks, bonds, or currency. We ignore this topic to our own peril.
It has been a historical week in a lot of ways, and I have written about Afghanistan and its potential impact on American domestic policy throughout the week at The DC Today. We will know more next week about the sausage-making on capitol hill. Market volatility this week was largely Fed-driven and seasonal. I don't believe the events in Afghanistan this week will be remembered by markets for minutes, but I believe they will be remembered globally for decades.
And globally, we have much to consider if we are to be smart investors. So to that end, we work …
Join me in the Dividend Cafe (where as a special bonus today, some pretty hardcore facts about dividend growth superiority will be presented).
Hosts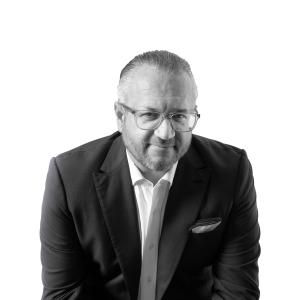 David Bahnsen
David is the Founder, Managing Partner, and the Chief Investment Officer of The Bahnsen Group.
View episodes
Guests