Show notes
There is no shortage of investment symposiums to attend in my business. Whether it be events put on by the big firms I have worked for over the years (UBS, Morgan Stanley), or symposiums sponsored by various money managers and asset management firms, or just independent groups putting on their own show, I am quite sure I have attended over a hundred such events in the last two decades or so, and probably spoken at a couple of dozen myself. While there is always something to be learned at every event, some are surely better than others. The quality of the events, the quality of the speakers, and the candor of the speakers in the message they deliver can vary a great deal.
I consider myself an incorrigible consumer of information and perspective and have been obsessed with growing my capacity for investment and economic thought since the turn of the century. These events can be a waste, or they can be utterly thought-provoking or somewhere in between. One develops an instinct over the years for which events and organizations and speakers will be worthwhile and which will not. And this brings me to the subject of this week's Dividend Café …
I have already revealed where I am going with this the last couple of weeks, so there's no need to hide the ball. The Mauldin Strategic Investment Conference took place (virtually) in mid-May, and it most certainly represents one of the truly spectacular conferences I have ever been a part of in terms of content, speaker quality, and diversity of thought. I chose to turn my major takeaways from the conference into a Dividend Café because I basically think Dividend Café exists for me to share what is most on my mind with our clients … And I assure you these takeaways from the conference are what is taking up most of my headspace these days.
Links mentioned in this episode: DividendCafe.com TheBahnsenGroup.com
Hosts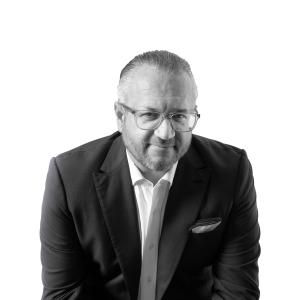 David Bahnsen
David is the Founder, Managing Partner, and the Chief Investment Officer of The Bahnsen Group.
View episodes
Guests