Show notes
Today's Post - https://bahnsen.co/3u3NcAi
Sir John Templeton could have never known what staying power his famous edict would have when he wrote in 1933, "The investor who says, 'This time is different,' when in fact it's virtually a repeat of an earlier situation, has uttered among the four most costly words in the annals of investing." He wasn't wrong, and the vast majority of the time that famous quote is used (mostly via paraphrase), it captures a vital truism – that people assuming certain things about the past are no longer true and investing accordingly generally get their faces ripped off.
Today, we unpack what issues are the same, what may be different, and what that all means for an investor in 2023. Lots of things stay the same in this world because the creator of the world is the same yesterday, today, and forever. The law of gravity is still working. Men and women are still different. And UCLA is still a mediocre football program (hey, now!). But some things do change because that same creator made the world to be dynamic and gave the human race agency in its stewardship. And we know human beings can be temperamental.
So jump on into the Dividend Cafe, and let's discuss the permanence in change of being an investor (extra credit to any who remember the second greatest band of my youth, The Alarm).
Links mentioned in this episode: TheDCToday.com DividendCafe.com TheBahnsenGroup.com
Hosts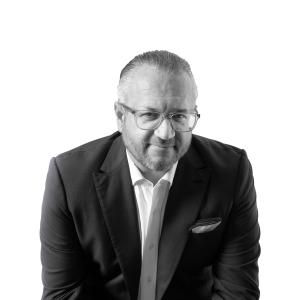 David Bahnsen
David is the Founder, Managing Partner, and the Chief Investment Officer of The Bahnsen Group.
View episodes
Guests