Show notes
Last weekend I watched a new documentary series on Netflix called Madoff: The Monster of Wall Street. Some of you know I am a bit of a geek for all things Wall Street history, and I seriously doubt you would believe me if you knew how many documentaries, fictionalized movies and TV shows, not to mention real books, I have taken in over the years covering various elements of Wall Street history. Many of them have a protagonist (at least from my perspective), and many cover the escapades of either the evil or the incompetent. This latest Madoff series manages to do both – cover the evil and the incompetent.
But the entire Bernie Madoff saga also reinforces one of the most important and actionable realities of investing, universally applicable and relevant to all. And it really has very little to do with the red flags to avoid when it comes to international Ponzi schemes. Don't get me wrong – I remain earnestly opposed to Ponzi schemes. =) But there is another lesson in the Madoff saga that transcends even that, and it applies to the core of human nature. And that is the subject of today's Dividend Cafe …
Links mentioned in this episode: [Episode Blog Post] (https://bahnsen.co/3QCrOcE) TheDCToday.com DividendCafe.com TheBahnsenGroup.com
Hosts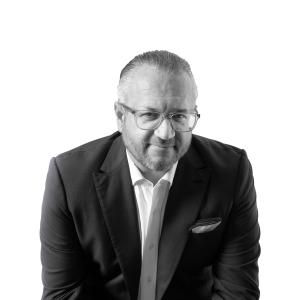 David Bahnsen
David is the Founder, Managing Partner, and the Chief Investment Officer of The Bahnsen Group.
View episodes
Guests