Show notes
Topics discussed: Greetings from New York City where I actually spent a day in Connecticut this week with clients and another day in Boston with clients and investment banks. I am en route back to California as this is being delivered to you, where I will immediately experience a 50-degree bump in weather from departure city to arrival city.
Markets had no such weather volatility this week as things were reasonably tame yet again (at least as of press time). This has thus far been a very flat week in markets both from start to finish but also intra-day as well. I think the reason for that is examined in a clear and understandable way in this week's Dividend Cafe.
But I strive to do a lot more in the Dividend Cafe this week than just look at the week that was in markets ... We look at the full scope of the China trade status, going into 2020, we look at the cash on the sidelines of the American economy, and we look at where growth can be expected to be for years to come (this is my favorite section of the Dividend Cafe this week!). I even offer a periodic reminder on the realities of gold investing, and of course, offer the normal mix of politics and money. Click on in, check it out, and welcome to the Dividend Cafe!
Links mentioned in this episode: DividendCafe.com TheBahnsenGroup.com
Hosts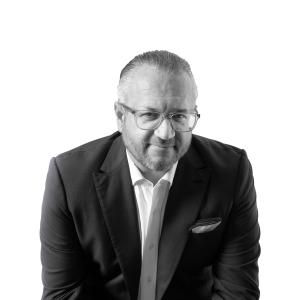 David Bahnsen
David is the Founder, Managing Partner, and the Chief Investment Officer of The Bahnsen Group.
View episodes
Guests