Show notes
Link to Dividend Cafe: https://bahnsen.co/3jErUVn
I wrote last week about the multi-year (and indeed, multi-decade) beliefs we have about macroeconomic conditions. In a nutshell, I made the case that we face a form of "Japanification" where the diminishing return of fiscal and monetary efforts to goose our economy from the impact high debt has had on its growth leads to yet more debt and also less growth, all as part of a feedback loop.
I wrote the week before about the uncertainty of what will happen in the economy this year and presented the most objective cases I could both for and against a 2023 recession. The market seems to be voting against a severe recession this year so far. This causes me to believe a recession is more likely. Many of the most famous "perma-bears" of our land have heavily leaned into the assurance of a severe recession. This causes me to believe one is less likely. (I really do crack myself up).
A fair question out of the "longer-term" outlook we have (Japanification) and the "shorter-term" outlook we have (recession possibility without recession certainty) is why we see Dividend Growth as an extremely compelling solution in these scenarios. Dividend Growth Equity investing is "risk investing" (there is no maturity date where a par value is promised by the federal government). There are plenty of forms of risk investing, and I want to explain why I believe dividend growth is uniquely suited for these moments.
So jump on into the Dividend Cafe …
Links mentioned in this episode: [DividendCafe.com] https://bahnsen.co/3jErUVn TheBahnsenGroup.com
Hosts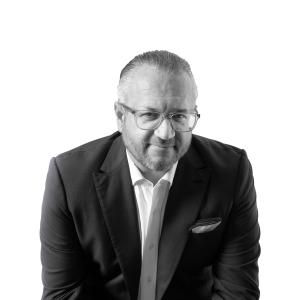 David Bahnsen
David is the Founder, Managing Partner, and the Chief Investment Officer of The Bahnsen Group.
View episodes
Guests