Show notes
There was plenty of talk about Russia/Ukraine in DC Today this week as well in the unreliable news cycle, and there really isn't any "new news" to report. I am not sure we will be talking about Russia/Ukraine in six months, but I am very sure we will be talking about inflation, the Fed, and interest rates in six months. I want to do my best to make those six months (and more) of conversations be as worthwhile as possible.
The Dividend Cafe is here to help that effort.
We are going to look at what some of the right questions are to ask today and let it go from there. I believe this discussion will give you some better information then you might find elsewhere, but it also puts me out on a limb with some actual forecasts. The very concept of forecasting bothers me, usually because those who do it are charlatans and grifters. But I have nothing to gain in these forecasts; rather I am trying to point us towards a context and understanding that will likely not prove exactly right in the details, but I think more helpful than thinking about 2021's battles during 2023's war.
Jump on in to the Dividend Cafe …
Links mentioned in this episode: DividendCafe.com TheBahnsenGroup.com
Hosts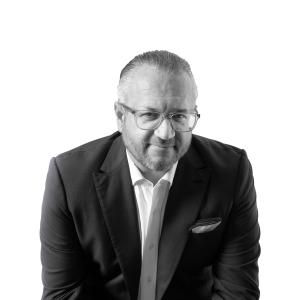 David Bahnsen
David is the Founder, Managing Partner, and the Chief Investment Officer of The Bahnsen Group.
View episodes
Guests