Show notes
• Over the last 42 days, the market is up very close to 4,000 points • Over the last 42 days, Joe Biden has won the Presidency • Over the last 42 days, reported COVID cases have grown • Over the last 42 days, weekly jobless claims have picked back up • And once again, over the last 42 days, the market is up very close to 4,000 points
Now, I could write you a Dividend Cafe today reiterating a couple of things I have already written 100+ times in 2020 (and they would be no less valid now than they were then) – that the Fed has implemented monetary policies that have indisputably served to boost the valuations of risk assets … that the COVID doom & gloom in the press has unimpressed markets as markets learned the more detailed nature of the virus's risk and specific vulnerabilities about seven months ago … that markets are forward-looking and with a vaccine on the horizon see a better 2021 looming … that economic damage has been limited in this painful year to a rather vulnerable but less systemically impactful part of the economy … and so forth and so on.
And if I wrote that Dividend Cafe, I would hope it would be useful, fruitful, and informative in some of the market lessons it would contain. However, it would very likely miss the most important thing one could say about this market, and frankly, one of the most important lessons one can learn about the nature of capital, period.
So that is the ambition of Dividend Cafe today. To explain why the market has been behaving as it has been, not just in the context of the four or five things uttered a couple of paragraphs ago, but in light of a huge lesson for all. And to do this, I will share a story with you that I hope somehow, someway, delivers the message with clarity. Jump on into the Dividend Cafe …
Links mentioned in this episode: DividendCafe.com TheBahnsenGroup.com
Hosts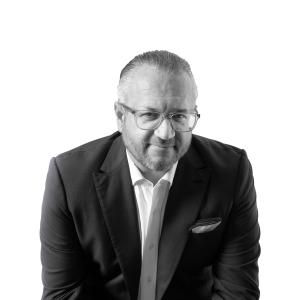 David Bahnsen
David is the Founder, Managing Partner, and the Chief Investment Officer of The Bahnsen Group.
View episodes
Guests