Show notes
I purposely wrote this week's Dividend Cafe before the CPI number posted this morning at 8:30 am ET. Lots of traders were getting in front of this late Thursday, and a market that had rallied up +2,000 points in the last two weeks was down -1,000 points in the last five days and is now down a lot as markets open Friday.
We are in a period of short-term traders trying to front-run the Fed, but more particularly, trying to front-run those who they think are trying to front-run the Fed. What I mean is not as complicated as it sounds: The basic belief is that if inflation data looks worse, for longer, the Fed becomes more Volcker-like in their hawkish tightening, and that hurts risk assets; therefore, if we see a whisker of "more inflationary than expected" some will start selling, and we should sell before they sell.
Well, good luck with all that.
Today I am going to look at what could make this market get worse, not in a "traders are going to do this" kind of way, but in a real systemic, significant, macro kind of way. It will turn into a two-parter, no doubt. But let's look behind the headlines of the day, the CPI print of the moment, and the Fed actions of next week. Let's dive into the Dividend Cafe …
Links mentioned in this episode: DividendCafe.com TheBahnsenGroup.com
Hosts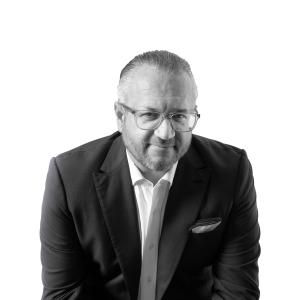 David Bahnsen
David is the Founder, Managing Partner, and the Chief Investment Officer of The Bahnsen Group.
View episodes
Guests