Show notes
There are a couple things going on right now at The Bahnsen Group that make this a very fun time of year, and a very fun edition of the Dividend Cafe. I wrote last week about the annual money manager due diligence trip I have done since 2006 and how important it is to our business (and to our clients). The meetings of the last couple weeks, this year, coincide with the launch of our "Operation Magnify," the largest portfolio undertaking we have ever experienced at our firm.
So today's Dividend Cafe takes the reasons Operation Magnify became necessary, juxtaposes it with this COVID moment (what it supposedly means, what it most definitely does not mean, and what some think it may mean), and then applies lessons learned from our recent meetings and collaborations. I am aware the world is mostly focused on the election event coming up a week from Tuesday, November 3. There very well could be ample uncertainty and market volatility that comes as a result of the election (or the non-result). It would be difficult for me to devote much more attention to that subject than I have.
But the topics I want to dive into today are leaps and bounds more relevant to investors, long-term, than whatever uncertainty volatility the election results create. And like many understandings of the connection between politics and our portfolios, I believe the topics I am addressing today are riddled with misunderstanding.
"It ain't what you don't know that gets you into trouble. It's what you know for sure that just ain't so." (wrongly attributed to Mark Twain). Let's jump into the Dividend Cafe!
Links mentioned in this episode: DividendCafe.com TheBahnsenGroup.com
Hosts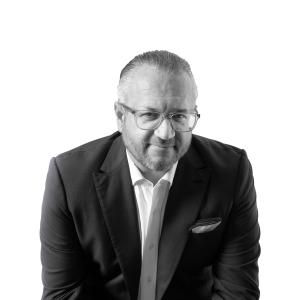 David Bahnsen
David is the Founder, Managing Partner, and the Chief Investment Officer of The Bahnsen Group.
View episodes
Guests