Show notes
In this market-shortened week I thought a shorter Dividend Cafe may be appropriate, especially as we prepare for a long weekend and the Easter holiday. More on that below …
And not only do I think I controlled the length of this week's Dividend Cafe (within reason), I also took advantage of the week to dive into a topic that is almost entirely avoided by the media and investing public. I can't really explain why we mostly ignore private equity and private credit when we discuss financial markets. I understand public stock markets have a certain sensationalism to them, not to mention clear pricing visibility that facilitates a lot of noise. But the private markets are just as much the real economy as public markets, and if the heart of free enterprise is where there is human action, I assure you private markets are deep into the capture of human activity (for good or for bad).
But it is not enough to "talk" about private equity and private debt as if they are either "good" or "bad" investments. There is a complexity here that requires a bit of unpacking, and the unpacking of complexity is the business of the Dividend Cafe.
Links mentioned in this episode: DividendCafe.com TheBahnsenGroup.com
Hosts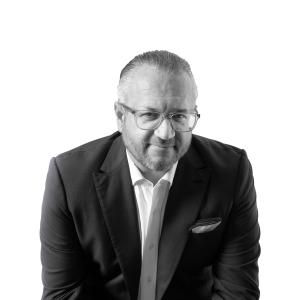 David Bahnsen
David is the Founder, Managing Partner, and the Chief Investment Officer of The Bahnsen Group.
View episodes
Guests