Show notes
2022 is just two weeks underway, other people are joining me in no longer saying Happy New Year, the NFL playoffs are finally starting (a week later than ever before), and the college football champion has been declared. Coming into the new year was the time to forecast what we expected for the year – but now, we are actually in it.
And speaking of those forecasts, I will keep the white paper in front of you here. But I think we are due for a little update on a few big macro issues, so update you we will. From the glorious spot of the 2022 TBG offsite where our entire team has spent the last day and a half meticulously working on improving our business (in some really significant ways, I will add), today's Dividend Cafe covers a lot of bases.
I have written ad nauseum about the fact that much of what we discuss when we discuss macroeconomic outlook is really about the state of debt in our economy. Much of what we think and ponder about the Fed comes down to debt considerations. There is much to evaluate on the periphery, but debt levels sit at the middle of a lot of these peripheral concerns, and I will tell you that I am seeing more and more people make truly faulty assumptions that I believe are headed to a bad place.
This is a topic that will illuminate and inform your understanding of many things, and the only place I know to do it is in the Dividend Cafe.
Links mentioned in this episode: DividendCafe.com TheBahnsenGroup.com
Hosts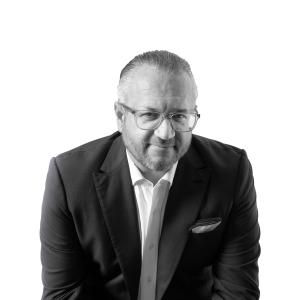 David Bahnsen
David is the Founder, Managing Partner, and the Chief Investment Officer of The Bahnsen Group.
View episodes
Guests