Show notes
Markets followed up their monstrous week by dropping a bit to start this week, then rallying back to even mid-week, to sit somewhere between flat on the week and down ~100 points or so as I prepare to go to press.
The Nasdaq, though, didn't fare so well on the week, dropping -600 points (-4%) as of press time and warranting a distinction in this week's Dividend Cafe on how one may want to think about their assets in the Fed regime ahead.
This one week aside, and the never-ending obsession with the Federal Reserve well-baked into our societal financial fabric, there is a lot to say about a changing of the guard at the Fed, and this week's Dividend Cafe is devoted to just that. Some things are, no doubt, changing, but other things, as you will soon see, are not changing at all. Understanding all this may be the best Christmas gift I can offer you this glorious holiday season.
Slide down the chimney into this week's Dividend Cafe …
Links mentioned in this episode: DividendCafe.com TheBahnsenGroup.com
Hosts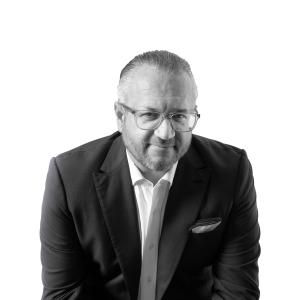 David Bahnsen
David is the Founder, Managing Partner, and the Chief Investment Officer of The Bahnsen Group.
View episodes
Guests