Show notes
The stock, bond, and housing markets are in pretty real distress right now as higher rates re-price risk assets, and general instability in monetary policy becomes the natural consequence of years of excess and irresponsibility.
And yet, everyone is already talking about it, making it a far less compelling candidate for this week's Dividend Cafe. I have covered plenty on monetary policy this year and it will remain a primary macroeconomic focus in my shop for years to come. And as far as the general equity market distress playing out, I do think a general primer on bear markets next week will be useful (I have already begun writing it in my head).
But this week, I believe we are due for a topic that may be more dramatic than even stock market volatility, inflation, or Fed breakage. I think that through the lenses we normally think about various international affairs, particularly as it pertains to countries we consider enemies of the United States, we are missing some economic and market-sensitive ramifications that will be important to better understand.
So grab your globe but not your passport, and let's devote this week's Dividend Cafe to a few matters of international significance. I confess up front that it may not all cheer you up, but I can promise you this: It is not going to be the standard level of depth you are often exposed to.
Let's dive deeper, and jump in, to the Dividend Cafe …
Links mentioned in this episode: DividendCafe.com TheBahnsenGroup.com
Hosts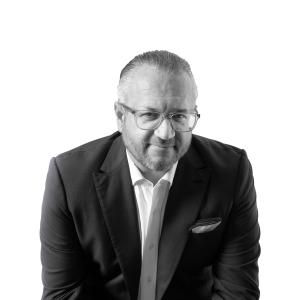 David Bahnsen
David is the Founder, Managing Partner, and the Chief Investment Officer of The Bahnsen Group.
View episodes
Guests