Show notes
The day after the market sell-off you had a small move higher in each equity index but I unpack it all and then some here …
MARKET ACTION
Dow: +30 points (+0.10%) S&P: +0.34% Nasdaq: +0.74% 10-Year Treasury Yield: 3.41% (- 1 basis point) Top-performing sector: Energy (+2.85%) Bottom-performing sector: Real Estate (-1.39%) WTI Crude Oil: $88.68/barrel (+1.57%) Key Economic Point of the Day: Even as the Consumer Price Index came in a bit higher than expected yesterday, the Producer Price Index dropped -0.1% in August (consensus was for no change)
ASK DAVID "When you refer to the futures market predicting a 88% chance of a 75bp rate hike or whatever the percentage and outcome may be, how is that determined?"
~ Don D.
The CME (Chicago Mercantile Exchange) makes a market in fed funds rate futures. Real people using real money to buy real futures contracts on what the real rate may be at real future intervals. This futures market is the gold standard of measuring market expectations around the fed funds rate. ON DECK I will be on set co-hosting for an hour tomorrow with Stuart Varney (9am-10am ET) on Fox Business.
CHECK OUT I was on set with Maria Bartiromo on Fox Business early this morning talking energy, inflation, markets, growth, and more. A worthwhile interview!
Links mentioned in this episode: TheDCToday.com DividendCafe.com TheBahnsenGroup.com
Hosts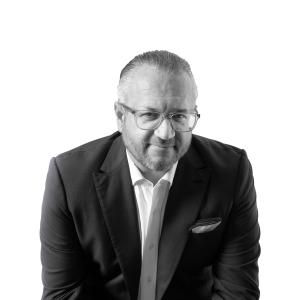 David Bahnsen
David is the Founder, Managing Partner, and the Chief Investment Officer of The Bahnsen Group.
View episodes
Guests