Show notes
Today's Post -
The debt ceiling bill has gotten through the House Rules Committee and it appears nearly certain that the House will have the votes tonight for passage. What happened here proved to be even less dramatic than I predicted, and I was predicting that the media posture here was recklessly and shamefully melodramatic. I promise you this, though – no one will learn anything, and everyone will take the bait again next time, too.
Media reports that some hardliners on the right were going to look to oust Speaker McCarthy over this bill were, well, totally untrue.
One of the big themes in the market right now is the relative weakness of defensive sectors like Consumer Staples, Health Care, and Utilities. And for a contrarian like me, it makes me like them even more. The momentum is in one very narrow space right now. That boat has a capsize risk in front of it as 2023 progresses. In the meantime, 4% of the large cap universe is at a relative high right now, while 25% is at a relative low. Weird wacky stuff.
Links mentioned in this episode: TheDCToday.com DividendCafe.com TheBahnsenGroup.com
Hosts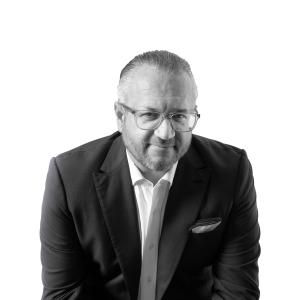 David Bahnsen
David is the Founder, Managing Partner, and the Chief Investment Officer of The Bahnsen Group.
View episodes
Guests