Show notes
Today's Post - https://bahnsen.co/44MFjx8
So the CPI today came in today at 4.9% year-over-year, the lowest we have seen now since April of 2021. 5% had been expected so it is another month of slightly lower than expected year-over-year movement. And yet …
Shelter is showing an +8.1% year-over-year price inflation still now in April. Yep. +8.1%. So, at the 34% weighting you can surmise that 2.75% of the inflation is, well, poppycock. That puts the actual present CPI somewhere between 2% and 2.5% which last time I checked is the Fed's target.
Used car prices are down -6.6% on the year (deflation). Gas utilities are down -2.1%. Medical care was only up +0.4% on the year. Food and transportation, though, are still showing higher annualized price increases.
It is interesting to hear people talk about a slowing job market as Job Openings (JOLTS) started the year at 11.2 million and are now at 9.6 million. I am not sure I have ever heard nearly 10 million unfilled job openings described as a "slowdown" before, but you do you boo. Now, the CEO of ZipRecruiter did come out and say, "demand for recruiting services is declining" – which may mean things are slowing down (and also may mean hiring is so easy right now less people feel the need to use recruiters, but I digress). I do think there is no question that companies are paring back new hires, but I also think some industries (see: tech) were way, way, way over-hired. Bottom line, I don't see anything contradictory (or complicated, for that matter) about saying these two things at once – (1) The job market is good; (2) It may be headed towards "less good" than it has been.
Links mentioned in this episode: TheDCToday.com DividendCafe.com TheBahnsenGroup.com
Hosts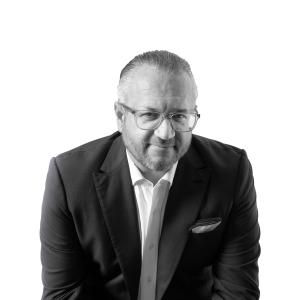 David Bahnsen
David is the Founder, Managing Partner, and the Chief Investment Officer of The Bahnsen Group.
View episodes
Guests