Show notes
Today's post: https://bahnsen.co/3SXObdT
Key Economic Points of the Day:
ADP reported 242,000 private sector jobs created in February. The correlation between the ADP and BLS numbers each month has not been very tight for a while now. Job openings came in at 10.82 million for February, 300k higher than expected. It had been 11.2 million last month. The trade deficit came in at $68.3 billion in February, a little less than expected. Total trade was up +7.6% versus last January ($18.1bn), indicating ongoing improvement in supply chain conditions versus a year ago.
ASK DAVID "I noticed Sen. Elizabeth Warren grilling Jerome Powell yesterday, and her main point (that the primary causes of inflation and the only tool the fed has to fight inflation are disconnected) sounded familiar. Would you have ever guessed that you would find common ground with a left-wing Senator from Massachusetts? She did have to get price gouging theory in there though …"
~ Jack B.
I've said this countless times – that though the progressive's motives are to pin the blame for inflation on "capitalist greed" (the most preposterous theory imaginable), the right's agenda here will leave them regretting it when economic opponents are the ones making the case that, no, people having jobs is NOT inflationary. Inflation is a highly toxic issue politically, no doubt, and parties not in power will make hay of it when they can just out of political reality. But the need of the hour is economic growth, and for the right to join the fray in alleging that growth and jobs are inflationary is absurd. For Elizabeth Warren to be the one making the case that the Fed is about to do more harm than good is heartbreaking to this movement conservative.
Links mentioned in this episode: TheDCToday.com DividendCafe.com TheBahnsenGroup.com
Hosts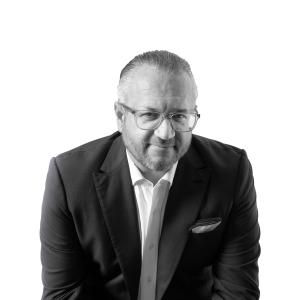 David Bahnsen
David is the Founder, Managing Partner, and the Chief Investment Officer of The Bahnsen Group.
View episodes
Guests