Show notes
Dow: +10 points (+0.03%) S&P: -0.02% Nasdaq: -0.18% 10-Year Treasury Yield: 3.45% (-1.8 basis points) Top-performing sector: Financials (+0.74%) Bottom-performing sector: Utilities (-1.36%) WTI Crude Oil: $80.49/barrel (+0.45%)
ASK DAVID "This statement in Brian's response to yesterday's question caught my eye:
"…because inflation is ultimately driven by demand."
I find this interesting because I believe I have heard you say, quite emphatically, that inflation is first and foremost a supply side phenomenon. So is this simply a theoretical disagreement among peers or am I misinterpreting something? "
~ Mike
Inflation, by definition, is one or the other or both. "Too much money chasing too few goods (or services)" – it is an algebraic expression that can have one or both inputs contributing (MV=PT) I believe this recent moment's inflation (2021-22) was clearly supply-side-driven. The context of Brian's full paragraph with that one line in it makes clear his view's alignment with mine.
Links mentioned in this episode: [TheDCToday.com] https://bahnsen.co/3Haj3Cb DividendCafe.com TheBahnsenGroup.com
Hosts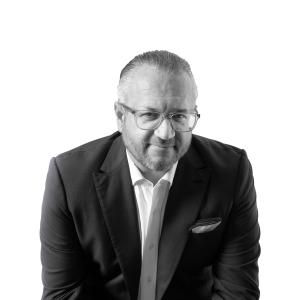 David Bahnsen
David is the Founder, Managing Partner, and the Chief Investment Officer of The Bahnsen Group.
View episodes
Guests