Show notes
ASK DAVID "When you talk about a stock on television, but then later end up selling as your viewpoint changes, do you publish or broadcast your new view somewhere?"
~ Tom
As for the more practical aspect of your question, no, we really couldn't possibly be responsible for "running a portfolio on TV" if you know what I mean. Updating what we have added and subtracted and bought and sold and when and why would require a really different forum to take on that responsibility. We are never making Buy or Sell recommendations on TV, but rather just speaking at a point in time as to what we are doing and why. People use that information in a number of different ways, but I would never recommend one use it as a holistic portfolio strategy (partially for the very reasons you cite). Our clients, obviously, see the whole enchilada week by week etc. (our WPHR is sent to clients every Wednesday, and yes, regulatory requirements render that a client-only communique). I hope this helps.
Links mentioned in this episode: TheDCToday.com DividendCafe.com TheBahnsenGroup.com
Hosts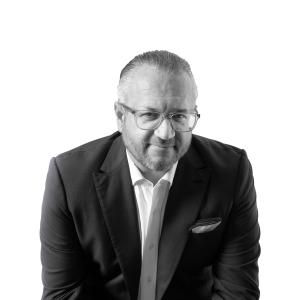 David Bahnsen
David is the Founder, Managing Partner, and the Chief Investment Officer of The Bahnsen Group.
View episodes
Guests