Show notes
An interesting but not especially noteworthy day in markets today, and we have all the commentary you need right here
MARKET ACTION
Dow: +3 points (+0.01%) S&P: -0.16% Nasdaq: -0.59% 10-Year Treasury Yield: 3.75% (+5 basis points) Top-performing sector: Real Estate (+1.71%); Energy +1.28% Bottom-performing sector: Technology (-0.98%) WTI Crude Oil: $78.64/barrel (+1.81%) Key Economic Point of the Day:
The Case Shiller Housing Index dropped for the third month in a row, now down -13% since August. ASK DAVID "How fair is it to compare the relationship between FTX and Alameda Research to the relationship between the U.S. government and the Federal Reserve? Alameda was using client money to buy up FTX's token (FTT) in order to bolster the price of the FTT. How much different is that from the Fed using taxpayer money to buy US treasuries?"
~ Marty
There are a few pretty substantive differences worth noting. First, the Fed doesn't actually use taxpayer money to buy treasuries, though it is taxpayer money that is being paid back to the Fed (that is what a Treasury bond is). But the main difference is that the Treasuries on the Fed's balance sheet are backed by the full faith and credit of the U.S. government, and no principal or interest payment has been missed in nearly 250 years. Alameda was backed by FTT, which is worth less than a beanie baby.
Links mentioned in this episode: TheDCToday.com DividendCafe.com TheBahnsenGroup.com
Hosts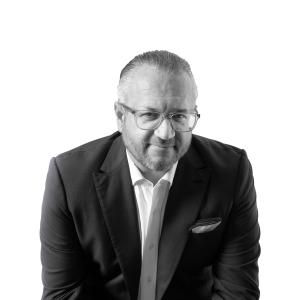 David Bahnsen
David is the Founder, Managing Partner, and the Chief Investment Officer of The Bahnsen Group.
View episodes
Guests