Show notes
Today's Post - https://bahnsen.co/47wGQI7
Markets rallied huge today as bonds rallied in the aftermath of the CPI report.
Interest rates went into total free fall (the 10-year is down a stunning -18 basis points, and the entire 2/10 curve is down 18-21bps in what may be the biggest bond rally of the year and possibly several years) as the CPI number came in at, wait for it, +0% month-over-month (headline inflation). The core number (excluding food and energy) was +0.2% on the month versus +0.3% consensus expectations. Year-over-year, the core CPI was +3.2% versus +3.3% ex-expected.
But there's more. Rent growth is being measured as +6.8% on the year and rent of primary residence +7.2%. Both are down +1% from recent highs but a minimum of 4% too high versus real-life "current market" metrics. That means assuming 3% shelter inflation (I am being very generous) at a 34% weighting, the 1.35% attribution coming off CPI brings headline inflation to 1.85% and core inflation to 2.65%. So, yeah, the Fed is about to take the credit. And the right teed it up for them. Ay yi yi.
Money supply (as measured by ODL – Other Deposit Liabilities– the best measure of available money in the system for a lot of reasons) has declined now for three straight years. We know it flew higher post-COVID. We know about lags and monetary aggregates and all that jazz. All excess liquidity created out of COVID has been evaporated from the system. And yet, over $1 trillion of debt next year will mature and be re-borrowed at 3-4% higher in cost (as things stand now). And for those who choose not to roll over debt (many companies, some individuals, zero governments), cash reserves will be used (that, my friends, is what you will call lower velocity).
Links mentioned in this episode: TheDCToday.com DividendCafe.com TheBahnsenGroup.com
Hosts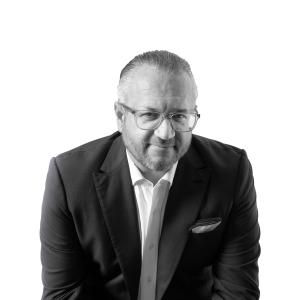 David Bahnsen
David is the Founder, Managing Partner, and the Chief Investment Officer of The Bahnsen Group.
View episodes
Guests