Show notes
Today's Post - https://bahnsen.co/3LLhr5A
Regional banks were hammered today as clearly, the fear is contagious at this time, with some major regionals down -15%, -28%, and even others still down -9% to -12%. Short selling has picked up substantially in this space, so there is a need to watch it rationally and not technically. The basic criteria for them to look for are easy – high amounts of low-rate mortgages on the books, a big gap between mark-to-market values and posted values of the bank's assets, and the existence of commercial real estate.
The average 3-month CD rate of a bank with $10-50 billion in deposits has gone UP by 0.24% since Silicon Valley Bank failed. The average 3-month CD rate of a bank with over $250 billion in deposits has gone DOWN by 0.36%. This is basically the story of what has gone on – a 60 basis point competitive disadvantage for small banks versus big banks in less than two months.
So that the Fed would be looking to hike rates in this environment is an act of sheer ignorance, and some may say malice. More on that tomorrow.
Links mentioned in this episode: TheDCToday.com DividendCafe.com TheBahnsenGroup.com
Hosts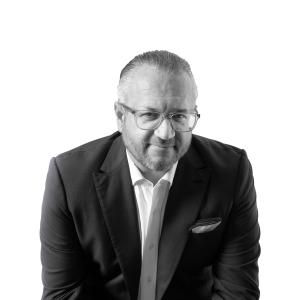 David Bahnsen
David is the Founder, Managing Partner, and the Chief Investment Officer of The Bahnsen Group.
View episodes
Guests