Show notes
I began writing this from Dallas, Texas this morning, where yesterday USC suffered a heartbreaking loss in what was one of the most exciting Cotton Bowl games ever. I am back in Newport now, where tomorrow morning we reveal the new large office expansion to our team (same floor, same building). It has been a labor of love, I assure you. We have added new advisor offices (we have a new advisor starting in Newport Beach and another new one starting in Nashville next week), but mostly the Newport expansion houses new members of our Tax Department, Planning Department, Research, and Trading. It is really beautiful space.
Today's DC Today is the normal Monday format of DC Today and, obviously, the kick-off to 2023! There is a 27-page white paper coming Friday in the Dividend Cafe providing the most comprehensive recap of 2022 and forecasts for 2023 we think you will find anywhere. I hope you find it to be a labor of love, too.
Links mentioned in this episode: TheDCToday.com DividendCafe.com TheBahnsenGroup.com
Hosts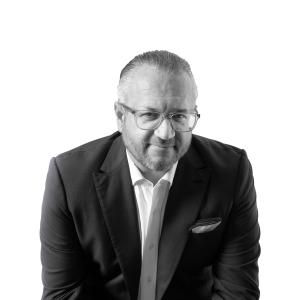 David Bahnsen
David is the Founder, Managing Partner, and the Chief Investment Officer of The Bahnsen Group.
View episodes
Guests