Show notes
Futures opened last night pretty flat (down a pinch) and dropped to down -50 points or into the evening as the Cowboys were having their way with Tom Brady. This morning futures pointed to a down -50 point open pre-market and that went a bit lower after results from Goldman Sachs. The market opened down close to -200 points and fell further in the next two hours before leveling around that low throughout the day. The reason for the Dow's much worse result than the other two is that really the Dow's drop was led by just two financial names. The Dow closed down -392 points (-1.14%), with the S&P down -0.20% and the Nasdaq +0.14%.
The year is off to an interesting start – with just nine days of trading behind us (due to two Monday holidays so far), a lot of "shinies" are up on the year, and yet market breadth has been very strong with the highest percentage of stocks in a 10-day advance since 2020. As good as some of the shinies have done, the equal-weight (average stock) is still doing better than the index itself (cap-weight). The ten-year bond yield closed today at 3.55%, up four basis points on the day A pivotally important fact – yes, bond yields are all down, BUT they are down proportionately (essentially, the 2-year has dropped 30bps AND the 10-year and has dropped 30bps, meaning the yield curve inversion has NOT improved) Top-performing sector for the day: Technology (+0.44%) Bottom-performing sector for the day: Materials (-1.07%) I want to make sure I consistently reiterate my theme with data around the history of growth-value rotations (primarily, that they are secular decade-type rotations, not quarterly or annual ones) Links mentioned in this episode: [TheDCToday.com]https://bahnsen.co/3IUuwbA DividendCafe.com TheBahnsenGroup.com
Hosts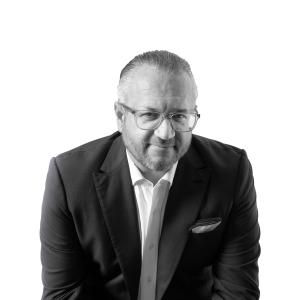 David Bahnsen
David is the Founder, Managing Partner, and the Chief Investment Officer of The Bahnsen Group.
View episodes
Guests