Show notes
Lots of chatter from Fed Governors these days with Kashkari saying we need higher rates for longer, Bostic in Atlanta saying January's jobs report speaks to another rate hike (which was already priced in), but now today Jerome Powell basically reaffirming his message of last week, which is one of an imminent pause. Right now, we see a 91% chance of a quarter-point hike at the next meeting and a 70% chance of one more quarter-point hike after that.
Dow: +266 points (+0.78%) S&P: +1.29% Nasdaq: +1.90% 10-Year Treasury Yield: 3.68% (+5 basis points) Top-performing sector: Energy (+3.08%) Bottom-performing sector: Consumer Staples (-0.36%) WTI Crude Oil: $77.37/barrel (+4.40%) Key Economic Points of the Day:
Bond yields have jumped 37 basis points since the 1st of the month on the short end of the curve The trade deficit came in at $67.4 billion for December, a tad less than expected. Exports were up +7.6% last year (energy had to help) and imports were up +2% on the year. Those divergent rates led to a decline in the trade deficit, but unfortunately, a decline of -2.5% in total trade for Q4 and -1.1% for Q3 brought total trade for 2022 down to just +4.4% versus a year ago.
Links mentioned in this episode: [TheDCToday.com] https://bahnsen.co/3DPsyG2 DividendCafe.com TheBahnsenGroup.com
Hosts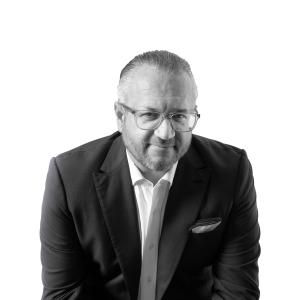 David Bahnsen
David is the Founder, Managing Partner, and the Chief Investment Officer of The Bahnsen Group.
View episodes
Guests