Show notes
I returned from my meetings in Palm Beach at the end of the day yesterday and hit the ground running (both figuratively and literally) very early this morning. I love doing the DC Today. Special thanks to Brian and Trevor for filling in, and off we go with an action-packed recap of today …
Market Action
Dow: Up +194 points (+0.61%) – but off of a +550 point high S&P: -0.61% Nasdaq: -1.63% 10-Year Treasury Yield: 3.92% (-9 basis points) Top-performing sector: Industrials (+1.14%) Bottom-performing sector: Communication Services (-4.12%) WTI Crude Oil: $88.58/barrel (+0.72%)
Key Economic Points of the Day:
Real GDP grew in Q3 at +2.6% annualized rate as net exports grew in light of energy exports being up and Chinese imports being down. Personal Consumption and Business Investment were up, but only a tad. New Orders for Durable Goods were up +0.4%, below the 0.6% expectation
Links mentioned in this episode: DividendCafe.com TheBahnsenGroup.com
Hosts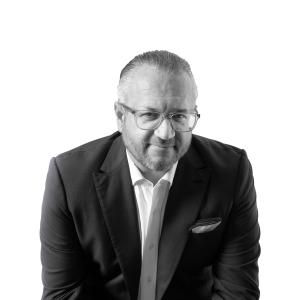 David Bahnsen
David is the Founder, Managing Partner, and the Chief Investment Officer of The Bahnsen Group.
View episodes
Guests