Show notes
Okay, so one of the largest intra-day market moves on record (from down -550 to up +950 – a 1,500 bottom-to-top move today). So there is market action AND inflation/economic action to unpack, and you have come to the right place:
MARKET ACTION
Dow: Up +828 points (+2.83%) – was down -550 points at the low S&P: +2.60% Nasdaq: 2.23% 10-Year Treasury Yield: 3.95% (+5 basis points) Top-performing sector: Financials (+4.14%) – I am not going to take the time to look it up, but I will safely guess that this is the best day in years for Financials; in fact, I bet HALF of this would be the best day of 2022 for financials … NOTE: Energy was right behind it at +4.08% Bottom-performing sector: Consumer Discretionary (+0.98%) WTI Crude Oil: $89.25/barrel (+2.27%) Key Economic Point of the Day:
CPI (headline) increased +0.4% for the month where +0.3% had been expected. Headline inflation is up +8.2% on the year vs. a peak of +8.9% several months back. Core CPI (ex food and energy) was up +0.6% in September. Energy prices fell -2.1% but food prices increased +0.8%. It is all about food inflation in the aggregate data. Services is the source of increased inflation. Rents were up +0.8% on the month and primary residence impact is up +7.2% year-over-year. This is simply not true in the present tense but the lag effect is the driver here as we shall all see in a couple months' time. The Fed has NO influence on this, but Health insurance prices were up a staggering 2.1% on the month and are up +28% on the year Airfare is up 43% on the year (base effect from limited travel a year ago) Goods prices were FLAT – slowest year-over-year increase since May 2021 (+6.6%) Used car prices down -1.1% on the month Clothing down -0.3%
Links mentioned in this episode: DividendCafe.com TheBahnsenGroup.com
Hosts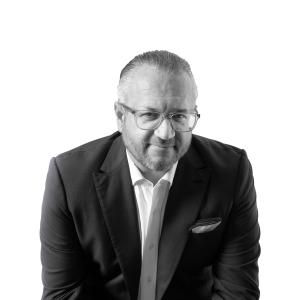 David Bahnsen
David is the Founder, Managing Partner, and the Chief Investment Officer of The Bahnsen Group.
View episodes
Guests