Show notes
Another volatile day with the Dow closing flat after being down nearly -400 points. More to say here:
MARKET ACTION Dow: -7 points (-0.02%) – had been down over -300 points at the low and -400 pre-market S&P: -0.31% Nasdaq: -0.35% 10-Year Treasury Yield: 3.76% (+7 basis points) Top-performing sector: Technology (+0.21%) and Energy (+0.12%) Bottom-performing sector: Utilities (-1.79%) WTI Crude Oil: $81.94/barrel (-4.26%) Key Economic Points of the Day:
Weekly initial jobless claims came in at 222,000 – not a big move from the week before or variance from expectations Single-family starts in new housing construction dropped to 855,000, down -6% on the month and -35% from post-COVID highs
ASK DAVID "What do you think the impact would be on the stock and bond market if the Fed formally changed their inflation target from 2% to 3%? I assume it would be risk on for equities?"
~ Mike S.
Yes, it would be. But they won't. And they don't need to – they basically already did in 2020 with their adjustment to the 2% standard (that is, they no longer target 2%, but rather an "average" of 2%, meaning they can let things run hot in perpetuity to "blend" to 2% depending on how the math before or after works. In other words, they gave themselves "flexibility."
Links mentioned in this episode: DividendCafe.com TheBahnsenGroup.com
Hosts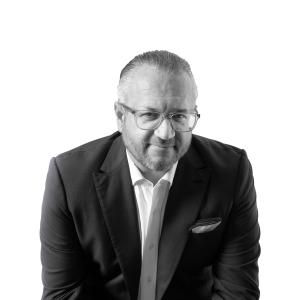 David Bahnsen
David is the Founder, Managing Partner, and the Chief Investment Officer of The Bahnsen Group.
View episodes
Guests