Show notes
ASK DAVID "Could you give us some tips on what we can do to fight ESG?"
~ Mark S.
It is the subject of much obsession at places like National Review's Capital Matters, and I am engaged in many efforts to fight for the interests of shareholders when it comes to the activity of corporate managers taking their P's and Q's from the radical and incoherent agenda of various fads and virtue-signaling alphabet soup movements. I have primarily noted that ESG has really been more of a marketing tactic for Wall Street to raise money at higher fees than anything else. But there is no question that there are many other consequences and intentions behind the movement, and that the movement's lack of clarity and specificity as to what "environmental, social, and governance" principles they advocate has rendered it a moving target. I commend Aswath Damodaran of NYU for his frequent wisdom on the issue, and I will soon be posting more about general shareholder activism and rights and what TBG is doing in this regard.
Links mentioned in this episode: [TheDCToday.com] (https://bahnsen.co/3JyLk8w) DividendCafe.com TheBahnsenGroup.com
Hosts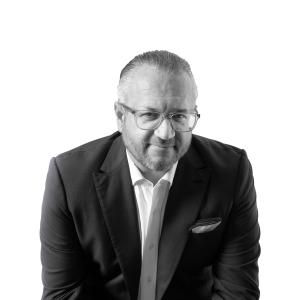 David Bahnsen
David is the Founder, Managing Partner, and the Chief Investment Officer of The Bahnsen Group.
View episodes
Guests