Show notes
So the Dow gave back Monday's gain today and a tad more, but with today's -764 point day in the Dow, the market finds itself a couple of hundred points off where it was just last Friday. And the bond market rally continued again today as yields fell again. All of this is carefully dissected in today's podcast and video …
Dow: down -764 points (-2.25%) S&P: down -2.49% Nasdaq: down -3.23% 10-Year Treasury Yield: 3.45% (-5 basis points) Top-performing sector: Energy (-0.53%) Bottom-performing sector: Technology (-3.78%) and Communication Services (-3.84%) WTI Crude Oil: $76.20/barrel (-1.38%) Key Economic Points of the Day:
Retail Sales fell -0.6% in November, and even ex-autos were down -0.2%. Much of this was related to the strong number of October, off of which this drop is based. Nominal GDP expectations for Q4 will come down if consumer activity is less than expected. Industrial Production fell -0.2% vs. expectations of a +0.1% increase. Initial jobless claims were down 20k to 211k. Continuing claims are at their highest level since February (at 1.67 million).
Links mentioned in this episode: TheDCToday.com DividendCafe.com TheBahnsenGroup.com
Hosts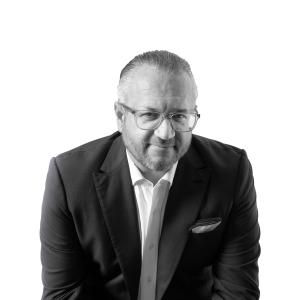 David Bahnsen
David is the Founder, Managing Partner, and the Chief Investment Officer of The Bahnsen Group.
View episodes
Guests