Show notes
December has launched and I have some things to tell you …
MARKET ACTION Dow: Down -195 points (-0.56%) S&P: -0.09% Nasdaq: +0.13% 10-Year Treasury Yield: 3.50% (- 19 basis points); down 72bps from the 4.22% high of just five weeks ago! Top-performing sector: Communication Services (+0.29%) & Health Care (+0.24%) Bottom-performing sector: Financials (-0.71%) WTI Crude Oil: $81.28/barrel (+0.91%) Key Economic Point of the Day:
The Fed's favorite inflation measurement (PCE) came in up just +0.2% on the month, less than the +0.3% expected, and known to be tainted by the misleading contribution of housing's lag effect (which I have written about extensively). The September gain had been +0.5%, so the stock and bond market responded favorably to the disinflationary trend. Initial jobless claims came in at 225,000, actually lower than expected
Links mentioned in this episode: TheDCToday.com DividendCafe.com TheBahnsenGroup.com
Hosts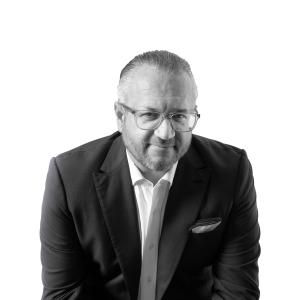 David Bahnsen
David is the Founder, Managing Partner, and the Chief Investment Officer of The Bahnsen Group.
View episodes
Guests