Show notes
Today's Post - https://bahnsen.co/43GLAdk
The markets went into big-time rally mode today and, of course, had already rallied a lot from mid-March levels. The CPI number was quite disinflationary yesterday, as Trevor walked you through in the DC Today, and we saw the disinflationary report in CPI yesterday and now further disinflation in PPI today (producer prices). Headline PPI was down -0.5% on the month when no change was estimated. The core PPI number year-over-year is now +3.4%, down more than 50% from its peak level a year ago. It had been +4.8% YOY just one month ago. But the Headline PPI is now up just +2.7% from a year ago, a massive drop and substantial wholesale disinflation that screams for …
A rate hike??? Dear Lord.
March 2022 headline PPI: +11.7%
March 2023 headline PPI: +2.7%
Okay. Don't get me started. But did the market rally today because it is now even more obvious that the Fed should not be hiking anymore? Well, if so, the Fed Funds Futures aren't showing it (still 66% implied odds of a quarter-point rate hike). Do markets rally because of what the Fed ought to do or only what the market believes it will do? The former is unlikely last time I checked. Yet markets today clearly said some form of "risk on," and the reality is that the Fed either gets it or they don't. The end is near. At least for this rate hike cycle. Credit is contracting. And both stocks and bonds seem to be seeing some form of easier path ahead.
Listen or watch today's comments and check out the Ask David below for the pivotal question about the dollar everyone is asking.
Links mentioned in this episode: TheDCToday.com DividendCafe.com TheBahnsenGroup.com
Hosts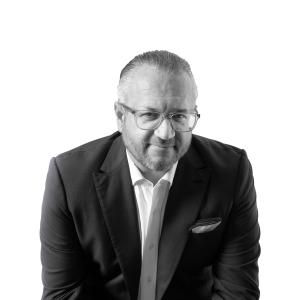 David Bahnsen
David is the Founder, Managing Partner, and the Chief Investment Officer of The Bahnsen Group.
View episodes
Guests