Show notes
Futures opened basically dead flat last night and stayed there into the evening. Bright and early this morning futures pointed to a down -100 point open pre-market and it worsened from there.
The market opened down -100 points or so and didn't move much above or below that throughout the day. The Dow closed down -128 points (-0.39%) with the S&P 500 down -0.75% and the Nasdaq down -1.03%.
The Dow hit 28,661 at one point October 13, it closed as low as 29,203 on October 10, and yet today sits at 32,732, up +14% from mid-month lows. We are a bit over half way through earnings season (263/500 companies reporting) and sales growth is +10.3% year-over-year (a bit ahead of expectations and earnings growth is +4.2% (a bit behind expectations). Excluding the energy sector, though, earnings growth in the S&P 500 is negative year-over-year. Right now consensus expectations are for $235 of earnings from the S&P 500 in calendar year 2023. The number was $250 in the summer, so it has come down, but really not very much. Operating margins have declined from about 17% plus change to 16% plus change. For the third time this year we have a spike of breadth where the % of companies advancing over a 10-day period is in the 99th percentile (it also happened in January and July). In those other two occasions the momentum was not sustained. As good as things have been the last few weeks, only 40% of companies are above their 200-day moving average. And in some sectors the breadth of companies seeing price improvement is really, really low.
Links mentioned in this episode: DividendCafe.com TheBahnsenGroup.com
Hosts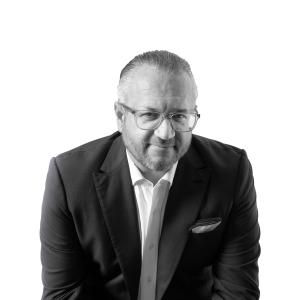 David Bahnsen
David is the Founder, Managing Partner, and the Chief Investment Officer of The Bahnsen Group.
View episodes
Guests