Show notes
Greetings from the world's greatest city where we kicked off money manager meeting week with significant discussions with the CIO, the taxable fixed income team, and the levered loan group at Voya, and this afternoon met with the real estate team, private equity group, and head real estate folks at Blackstone.  It won't be this many meetings every day this week (it better not be), but it was a great way to start off the week.  My summary of the whole week will be prepared at the end of the week for public consumption.
Futures opened last night up +100 points and stayed positive throughout the night even as Japanese markets struggled.  By bedtime, we were about +150 in overnight futures and at the crack of dawn this morning (now on eastern time zone), futures were pointing to a +300-point open.
The market opened up +500 points and got as high as +675 points, and stayed very level throughout the day.
The Dow closed up +550 points (+1.86%) with the S&P 500 up +2.65% and the Nasdaq up a massive +3.43%.
UK bonds rallied violently this morning as yields collapsed, no doubt the key correlative event to the U.S. stock market rally overnight.  The 30-year and 20-year dropped by a stunning 40 basis points, and each point on the yield curve from three years up to ten years was down by almost the same.  Anyone who bought British bonds last week made about two years' worth of return in about 24 hours.
The ten-year bond yield closed today at 4.01%, up less than a basis point on the day
I am not sure what to think about the measurement of bond returns in 1721 when churning butter was the most profound technological advancement of the decade, but I do know this: 2022 is going in the history books for global sovereign bond returns
Links mentioned in this episode: DividendCafe.com TheBahnsenGroup.com
Hosts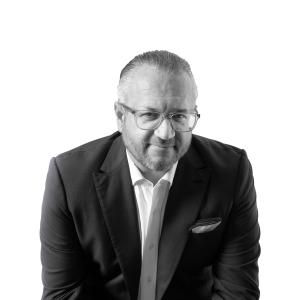 David Bahnsen
David is the Founder, Managing Partner, and the Chief Investment Officer of The Bahnsen Group.
View episodes
Guests