Show notes
Market Action
Futures opened down nearly -200 points last night but got back nearly to the flat line by bedtime as Japan and Hong Kong markets were rallying. Then this morning, futures pointed to a +170-point open pre-market. The market opened +80 points and went steadily higher throughout the day. The Dow closed up +424 points (+1.31%), with the S&P 500 up +0.96% and the Nasdaq up +0.85%.
It would be malpractice not to start with this chart. One thing I have said over and over is that I believe equity volatility does not stabilize until the ascendant dollar reverses. Friday's drop in the DXY was the worst day for the dollar since 2015 and the second worst day since the financial crisis (h/t Jim Bianco). Now, the dollar was still UP on the week – we are hardly in a trend of dollar reversal. Volatility is still the story, not a weakening dollar. For now.
We are up to 85% of companies reported for the quarter now (Q3 results), and revenue growth looks to be +11% year-over-year with earnings growth of +4.3%. And the earnings outlook for 2023 has only come down from $252/share for the S&P 500 to $233, meaning either this will end up being a very, very mild recession, or else there is more room to go for downward revisions of 2023 profits. The ten-year bond yield closed today at 4.22%, up six basis points on the day Top-performing sector for the day: Communication Services (+1.83%) and Energy (+1.73%) Bottom-performing sector for the day: Utilities (-1.94%) I am not sure that the ESG movement is proving to be much about ideology. It is apparently a lot more about performance, after all. As ESG-popular FAANG stocks have gotten hammered and ESG-hated energy stocks have thrived, new money into ESG products has evaporated.
Links mentioned in this episode: DividendCafe.com TheBahnsenGroup.com
Hosts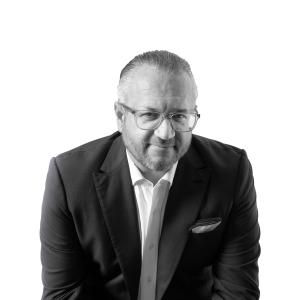 David Bahnsen
David is the Founder, Managing Partner, and the Chief Investment Officer of The Bahnsen Group.
View episodes
Guests