Show notes
Market Action
Futures opened last night down -50 points or so and were down -160 points into the evening. This morning they were pointing to a down -200 point open pre-market. It is safe to say embedded in market action today is come "catch up" after last week where Wednesday is always a "low participation" day, Thursday saw markets closed for the holiday, and Friday is a token open day where markets close three hours early. The market opened down -50 points and just steadily worsened throughout the day. The Dow closed down -497 points (-1.45%) with the S&P 500 down -1.54% and the Nasdaq down -1.58%.
The market's challenges today were clearly related to concerns about the supply chain and some contagion effect around the disruptions in China (see Top News Stories below) The ten-year bond yield closed today at 3.67%, down two basis points on the day Top-performing sector for the day: Consumer Staples (-0.31%) Bottom-performing sector for the day: Real Estate (-2.80%) There is a lot to be said on the crypto/FTX implosion of the last couple weeks, and I believe even more will be said in the weeks ahead. BlockFi, another large crypto exchange, has now filed for bankruptcy as well
Links mentioned in this episode: TheDCToday.com DividendCafe.com TheBahnsenGroup.com
Hosts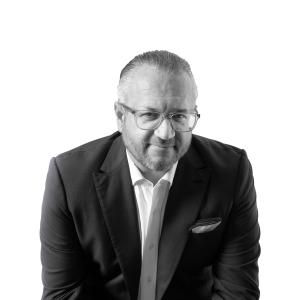 David Bahnsen
David is the Founder, Managing Partner, and the Chief Investment Officer of The Bahnsen Group.
View episodes
Guests