Show notes
Today's Post - https://bahnsen.co/47JhGpJ
Futures markets in the fed funds rate now show a 0% chance of any future rate hikes in 2023 or 2024, but then show mixed results around when rate cuts may begin (a 35% chance in March, a 65% chance by early May, an 88% chance by June). Those numbers will all change, but it is where the debate lies entering 2024. The Fed balance sheet sits at $7.8 trillion right now, down $1.2 trillion from its high, but still 88% above pre-COVID levels.
Will the Fed's inevitable cutting of rates be a good thing for markets? I wonder what you think? Let me put it this way … is it even possible to answer that question without any further information? Hint: It is not. Two things have to be known to better answer that question. (1) Was the cut a surprise or well-telegraphed, and (b) What. Was. The. Reason. For. The. Cut. Beware of anyone assuming rate cuts are good without a discussion of that second question.
Links mentioned in this episode: TheDCToday.com DividendCafe.com TheBahnsenGroup.com
Hosts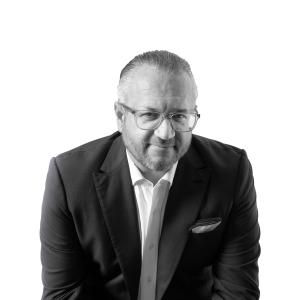 David Bahnsen
David is the Founder, Managing Partner, and the Chief Investment Officer of The Bahnsen Group.
View episodes
Guests