Show notes
Futures opened last night up +40 points and were up over +80 points by bedtime. This morning futures pointed to a +100-point open pre-market. The market opened up +150 points and got up over +300 points before falling just over -100 points. A 450-point delta between the high and low levels today … The Dow closed down -113 points (-0.34%) with the S&P 500 down -0.08%, and the Nasdaq up +0.63% as Tesla and the chip sector rallied substantially.
The massive rally Friday saw 7-to-1 advancers to decliners, fairly solid breadth. The top 20% of companies paying out cash dividends as their primary cash outlet were down -2.7% last year compared to the top 20% of companies doing the highest stock buybacks (which were down -13.3%). This is comparing apples-to-apples – top performers compared to top performers by their primary cash outlet vehicle. The ten-year bond yield closed today at 3.53%, down 4 basis points on the day. Top-performing sector for the day: Technology (+1.09%) Bottom-performing sector for the day: Health Care (-1.66%) Revenue growth is expected this year in each sector of the S&P besides Utilities and Materials (and a very slight top-line revenue decline is expected in Technology). The more significant factor will be margins and where overall profit levels come in, though if earnings are revised downwards as time goes on, I suspect it will have more to do with lesser-than-expected revenues than it will have lesser-than-expected margins.
Links mentioned in this episode: TheDCToday.com DividendCafe.com TheBahnsenGroup.com
Hosts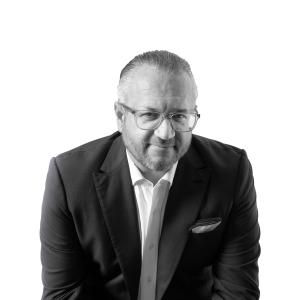 David Bahnsen
David is the Founder, Managing Partner, and the Chief Investment Officer of The Bahnsen Group.
View episodes
Guests