Show notes
Futures opened last night down -50 and were down -85 into the evening. This morning markets pointed to a down -265 open pre-market. Futures would improve in the next three hours before the opening. The market opened down just -80 points and then went positive before then steadily declining throughout the day. The Dow closed down -261 points (0.77%), with the S&P 500 down -1.30% and the Nasdaq down -1.96%.
January looks to be the greatest month for bond market auctions in history, with every single auction printing below-market yields. More demand than supply across the yield curve; each auction of new treasury debt means one thing – these buyers don't believe these yields will last. Only 29% of companies have reported Q4 results so far, so it is really too early, still, but thus far, we are tracking for year-over-year revenue growth of +4.2% and year-over-year earnings contraction of -2.9%. Full-year earnings estimates started the year at $225 on the S&P 500 and are now sitting at $220. The ten-year bond yield closed today at 3.54%, up two basis points on the day. Top-performing sector for the day: Consumer Staples (+0.07%) Bottom-performing sector for the day: Energy (-2.29%) Earnings in energy currently make up over 12% of the S&P's earnings, but Energy is currently only 5% of the S&P 500 by weighting. That 7% differential between earnings contribution and weighting is the highest it has ever been.
Links mentioned in this episode: [TheDCToday.com] https://bahnsen.co/3JqiqaH DividendCafe.com TheBahnsenGroup.com
Hosts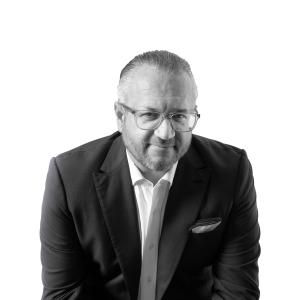 David Bahnsen
David is the Founder, Managing Partner, and the Chief Investment Officer of The Bahnsen Group.
View episodes
Guests