Show notes
Futures opened last night pretty close to flat (down -20 points) and stayed right there into the evening. This morning futures pointed to a dead flat open pre-market when I first woke up. The market opened flat but moved up from there and stayed up with a few zigs and zags along the way (see chart below) The Dow closed up +254 points (+0.76%), with the S&P 500 up +1.19% and the Nasdaq up +2%
The worst performers of 2022 are so far the best performers into 2023, partially as tax loss selling leads to re-buying post-wash sale rules. The "dividend payers" outperformed the "non-payers" in the S&P 500 by 23% last year. Dividends paid in the S&P 500 last year were $563 billion, the highest amount in history. Dividends were 26% of the return of the market in the 2010s and the 1990s but 100% of the return in the 2000s (when the market had a negative price return). Prior to that, dividends had averaged between 40% and 70% of the market return every decade for fifty years. The current dividend payout ratio of the S&P 500 is 33%; it has averaged 48% for nearly a hundred years but has not gotten back to that average since the financial crisis. Selectivity is crucial. The ten-year bond yield closed today at 3.52%, up 3.7 basis points on the day. Top-performing sector for the day: Technology (+2.28%) Bottom-performing sector for the day: Energy (-0.20%) TIP spreads show implied inflation for ten years at 2.1% now, down from over 3% less than a year ago. Shorter term inflation expectations (5-year) evidenced in the TIPS market (treasury inflation-protected securities) has gone from 3.6% at the high to 2.1% now. Whether 10-year or 5-year, the bond market has seen a collapse in inflation expectations in recent months.
Links mentioned in this episode: [TheDCToday.com] https://bahnsen.co/3QZ6Y7w DividendCafe.com TheBahnsenGroup.com
Hosts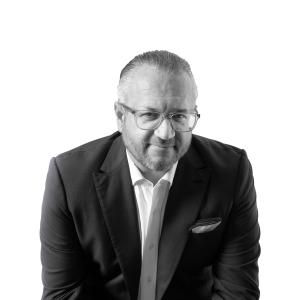 David Bahnsen
David is the Founder, Managing Partner, and the Chief Investment Officer of The Bahnsen Group.
View episodes
Guests