Show notes
Futures opened last night down -80 points and stayed down near -100 points into the evening. This morning futures pointed to a down -200 point open pre-market. The market opened down -150 points, worsened a bit, and then steadily improved throughout the day. The Dow closed down -36 points (-0.11%) with the S&P 500 down -0.61% and the Nasdaq down -1%.
We are exactly halfway through earnings season (that number will explode higher this week) and revenue growth appears to be tracking towards +4.6% year-over-year (a tad better than expected) with earnings decline tracking towards -2.7% year-over-year (a bit worse than expected). Full-year earnings now sit at $224 expected, a +2.2% increase over the $219 of last year. Profit margins declining from 17.7% at their peak early last year to 16.2% is the big reason for the delta between revenues and earnings. Expect all this to update a lot in the next two quarters. A clear by-product of the weakening dollar: Companies with high foreign sales are outperforming companies with low foreign sales. It would sure seem one of the biggest stories of January was narrowing credit spreads (note here the spread compression in Investment Grade corporate bonds over the last three months). This has facilitated one of the biggest bond market rallies I have ever seen.
The ten-year bond yield closed today at 3.65%, up 12 basis points today Top-performing sector for the day: Utilities (+0.87%) Bottom-performing sector for the day: Communication Services (-1.31%) Nigeria presently ranks as the #1 nation in the world for use of cryptocurrency. Thailand and Turkey round out the top two. These three countries are known for the heavy presence of a criminal underground which may possibly (just maybe, possibly) explain some of this.
Links mentioned in this episode: [TheDCToday.com] (https://bahnsen.co/3DKsV4G) DividendCafe.com TheBahnsenGroup.com
Hosts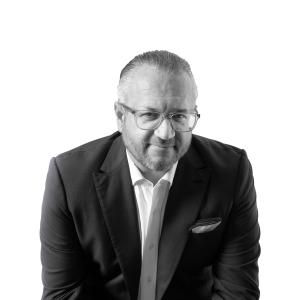 David Bahnsen
David is the Founder, Managing Partner, and the Chief Investment Officer of The Bahnsen Group.
View episodes
Guests