Show notes
Today's Link: https://bahnsen.co/3HXUEAl
A rally day in the markets, telling you exactly what the markets think about the theory of extra-terrestrial attacks from UFOs… More below!
Dividend Cafe took a stab Friday at applying our present economic outlook (short-term and long-term) to the logic of dividend growth investing.
Off we go …
Market Action
Futures opened down -70 points last night just as the Super Bowl was kicking off so I figure anyone trading futures at that time was a weirdo. By bedtime, they were down over a hundred points, and at wake-up, they were basically flat. The market opened up by +75 points and rallied higher throughout the day. The Dow closed up +377 points (+1.11%) with the S&P 500 up +1.14% and the Nasdaq up +1.48%.
With almost 70% of the earnings season now complete we are tracking 5% year-over-year sales growth and a year-over-year earnings decline of -2.8%. Full-year earnings estimates continue to sit at $224/share from the S&P 500. An interesting summary from Strategas Research comparing both economic data and market data now to the same in September of last year (so five months ago). All market indices are higher. Gas prices are lower. Inflation is lower. Oil prices and long-term bond yields are essentially the same. Unemployment has stayed very low. S&P earnings estimates are lower and the fed funds terminal rate is higher. When you add it all up, markets do not believe the fed funds terminal rate and short-term upper range is going to hold. The ten-year bond yield closed today at 3.70%, down four basis points on the day. Top-performing sector for the day: Technology (+1.77%) Bottom-performing sector for the day: Energy (-0.60%)
Links mentioned in this episode: TheDCToday.com DividendCafe.com TheBahnsenGroup.com
Hosts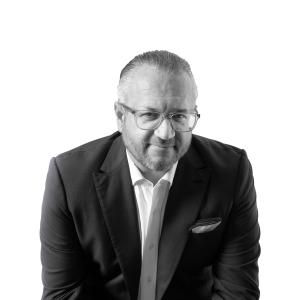 David Bahnsen
David is the Founder, Managing Partner, and the Chief Investment Officer of The Bahnsen Group.
View episodes
Guests