Show notes
We all know that the Russian invasion of Ukraine has been the biggest story of 2022 thus far, not just for markets but for the entire news cycle. Ten minutes do not go by on the news without hearing the word "Russia" or "Ukraine" – for good reason (there is a war going on, you know).
And there are other countries that do not exactly hide in the background, either. China is never far from our dialogue, both because of their role in the COVID pandemic that swept the globe in 2020 and because of their sheer size as an economic powerhouse. In fact, U.S.-China relations may be the most talked about geopolitical story of the last ten years (also for good reason).
But there is another country that is rarely discussed these days, and perhaps offers as many economic implications as Russia, Ukraine, and China. And when I say economic implications, I mean the full portfolio of categories – geopolitical, financial markets, and macroeconomic.
And that country is the subject of this week's Dividend Cafe.
Links mentioned in this episode: DividendCafe.com TheBahnsenGroup.com
Hosts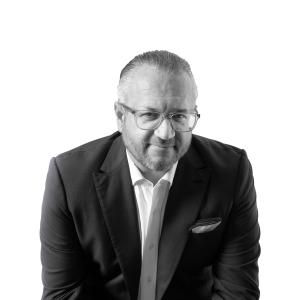 David Bahnsen
David is the Founder, Managing Partner, and the Chief Investment Officer of The Bahnsen Group.
View episodes
Guests