Show notes
Today's Post - https://bahnsen.co/3VABmav
I think this is a good week to do something many people will not be expecting.  I don't do clickbait, and I loathe the sensationalism of most financial writers.  But because most financial writers make their living writing about finances and I make my living managing real finances, I have never been captive to the sensational.  I can just call balls and strikes, be my authentic self, and share a point of view that I believe is rooted in truth and cogent thought.  I can be wrong, but I am not ever melodramatic.
So when I say this week's Dividend Cafe may be unexpected, it is more about the sentiment and buzz in the air these days, not about me or any "shock and awe" I am going to deliver.  And in fact, the surprise may take the opposite shape of what you expect.
So jump on into the Dividend Cafe, and let's look at the shockingly unexpected news that, wait for it - the American economy has not been the dystopian nightmare many have assumed it to be.
Links mentioned in this episode: TheDCToday.com DividendCafe.com TheBahnsenGroup.com
Hosts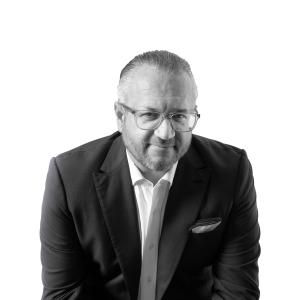 David Bahnsen
David is the Founder, Managing Partner, and the Chief Investment Officer of The Bahnsen Group.
View episodes
Guests