Show notes
So when I launched The DC Today, it freed me up to use Dividend Cafe to be more "singular topic" focused, and I really do believe that makes for a better commentary. I have mostly not used this weekly commentary for "ad hoc" market discussion or current events, and I think this approach has enabled me to go a little deeper into topics that I believe are essential in their relevance. I plan to continue this approach until I get inspired otherwise (or overwhelmed with hate mail, whichever comes first).
This week, though, I do a little bit of both. The "singular topic" is a really important one – and that is seeking a better understanding of what really drives asset prices over time. There is a need for improved knowledge here, not just amongst mom and pop investors but apparently amongst the professional class as well. But I have been in New York City away from my family all week, which means one thing about my evenings back at my apartment – instead of hanging out with my wife and kids, I am just sitting there, unrepentantly (and some would say pathetically) reading more and more research. And this leads to one thing – more fodder and inspiration for the Dividend Cafe. Ergo, I cover a few "odds and ends" this week as well.
Whether it is the discussion of market forces or the tidbits covering a healthy array of other topics, I truly hope you will enjoy today's edition of the Dividend Cafe. Let's dive in …
Links mentioned in this episode: DividendCafe.com TheBahnsenGroup.com
Hosts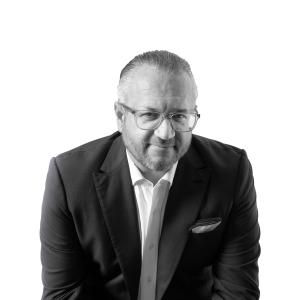 David Bahnsen
David is the Founder, Managing Partner, and the Chief Investment Officer of The Bahnsen Group.
View episodes
Guests