Show notes
The markets rallied dramatically on Wednesday when the chairman of the Federal Reserve, Jerome Powell, gave a speech at the Brookings Institute essentially confirming the likelihood of a Fed "slowing" its plans for interest rate hikes. Other speeches this year have seen markets fall a thousand points. The direction of market impact is less important to my point than the impact itself: we have markets that are highly susceptible to speeches given by one person. And when I refer to "markets" I do not merely mean the stock market but also the (much larger) bond market, the (similarly-sized) housing market, and the (gigantic) market for currencies.
Of course, the nature of market movement is not so much about a speech, per se, but rather policy expectations that are derived from a given speech. And the response in financial markets to the policy decisions of the Federal Reserve is hardly where it all stops; Fed decisions impact all aspects of the economy. No person lives a life free of impact from the decisions of the Federal Reserve.
Today I want to unpack this a bit more, at least as much as a commentary of this size will let me. I doubt all of this information and perspective will be new to consistent readers of the Dividend Cafe, but I do believe you will find it relevant to your investing life, and more importantly, relevant to how you think about the economic affairs in which we live.
Links mentioned in this episode: TheDCToday.com DividendCafe.com TheBahnsenGroup.com
Hosts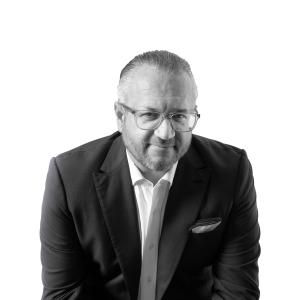 David Bahnsen
David is the Founder, Managing Partner, and the Chief Investment Officer of The Bahnsen Group.
View episodes
Guests